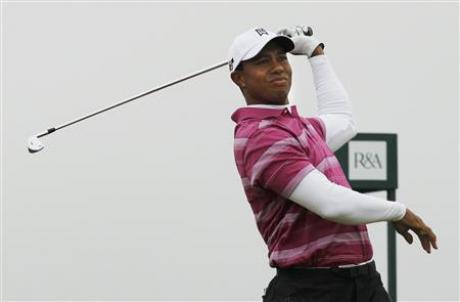 If you thought that Tiger Wood's female troubles weren't going to have an impact on the sales of all things Tiger, look no further than with his video game.  Copies of EA Sports "Tiger Woods PGA Tour 11″ were down…WAY DOWN.
According to GamesIndustry.biz, sales were down 68% year-over-year across all platforms, but the drop for the Wii version was the most precipitous at 86%; with some simple math, that comes out to a meager 38,100 sales in June 2010 versus 272,400 in June 2009.

Wow that is HUUUUGE. Don't think Nike and any other company using Tiger's likeness to sell their shit isn't paying attention to this. Makes one wonder where Nike's Tiger apparel sales are currently as compared to a year or two ago.

I'm betting they aren't nearly as good. I mean who wants to be caught rollin' around town decked out in Tiger's gear. Even if you fashioned yourself as a bit of player, if you're wearing that gear you have got to be radioactive to women. There will be a fallout zone of at least 5 feet around you for sure.

Just when Tiger needs the money the most, its getting tougher for him to make that cash.
No wonder he's not winning anything right now.